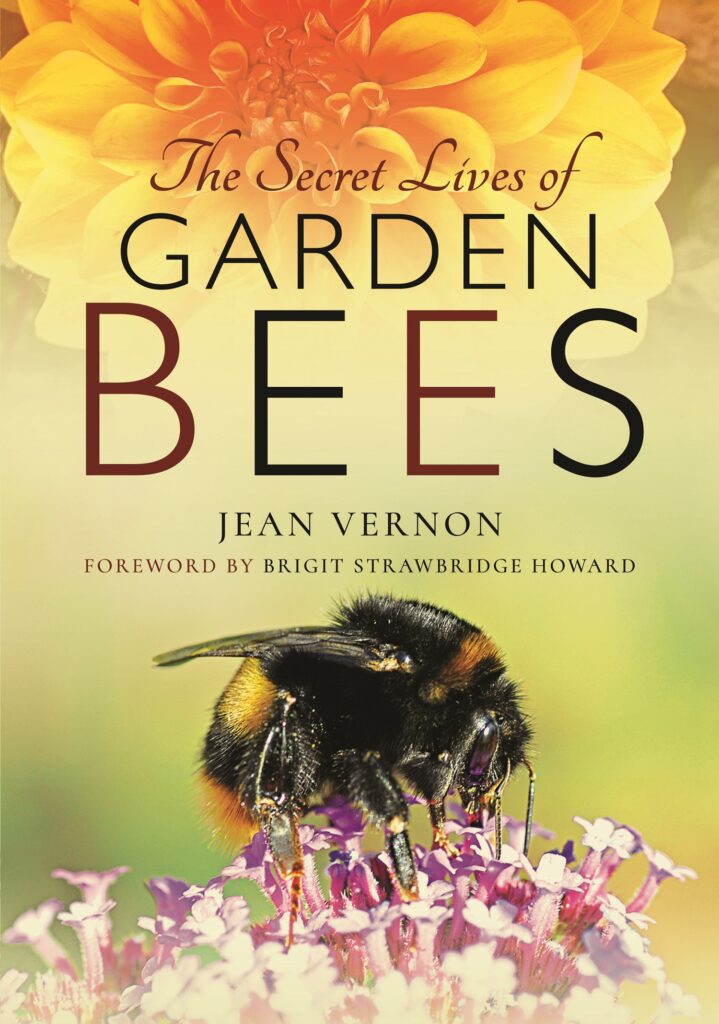 My NEW book offers friendly, accessible insight into the weird, but wonderful world of the bees you may find in your garden.
From the common or garden bumblebees that nest in bird boxes, compost heaps and old mouse holes, making 'Winnie the Pooh' style honey pots to feed their babes, to the quirky wool carder bee; a solitary bee that combs the fluff from garden plants to line her brood cells and the amazing leaf-cutter bee that carves chunks out of plant foliage to seal its egg chambers.
This book will reveal the secrets and fascinating lives of the bees that live and breed in your garden, from buzz pollination, to bee robbers that cheat the plants and steal nectar by stealth.
With a seasonal guide to explore what you are likely to see in your garden, some great plants to grow to help them, plus other fascinating information on these secretive creatures, this book is designed to bring alive the world of garden bees before your very eyes.
Would you like a signed copy of my new book? It's just been published so I now have copies to send out. A huge thank you to everyone who has ordered. Your books should now be en route. Please bear in mind that parcels are taking longer than normal to arrive. I had one book that took nearly 2-weeks to get to its destination in the UK. The post-office and Royal Mail are swamped at the moment.
Reviews of The Secret Lives of Garden Bees
If you want to learn more about this book, do check out these reviews.
Karen Gimson – BrambleGarden
Debi Holland Gardening
Plants Bulbs Seeds
Pumpkin Beth
Alison Levey Blackberry Garden
Barbara Segall – The Garden Post
COVID19 UPDATE
Due to the current lock down I expect to only be able to post books out once a week, if your order is for a birthday please let me know and I will do my best to post urgently for you. Otherwise please bear with me at this difficult time.
If you would like to order a copy, simply choose the destination (with the postage & packing added), tell me any special message you would like writing in your book and then click the Add to Cart button. The books will be sent out as soon as I can get to the post office, I am trying to do that at least twice a week. If you don't specify any dedication or special message then I will play safe and simply sign your copy. The RRP is £25 but I am offering 20% discount to books sold via my website, so you pay £20 plus P&P. All prices are £GPB and I do have to pass on the post and packing costs – sorry. If you have any queries please send me a message via the contact page.